- New Vehicle Volume
- Used Vehicle Volume
- Front End Gross Profit
- Service Contract Sales
What's in Your Branding
& Marketing Message?
- Prepaid Maintenance Sales
- Customer Pay Repair Orders
- Customer Satisfaction Index
ARE YOU INCREASING ALL OF THESE ON A CONTINUAL BASIS
The Nationwide Warranty programs are Marketing and Branding Tools that will align themselves with the integrity of your Automotive Group and will create a brand that will lift your dealership with a larger market awareness using a unique, value-added selling proposition.
Using a Nationwide Warranty allows your dealership to utilize the specialized selling proposition through TV and digital advertising (Intice), website video, and process training in the dealership from receptionist and sales people to finance and service associates.
NATIONWIDE EXECUTIVE SUMMARY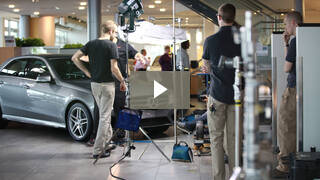 Merchandise Your Inventory
"At this price you can get the same vehicle in the same color with the same equipment anywhere. At our dealership you get a Nationwide Warranty covering the Engine, Transmission, and Front and Rear Wheel Drive, at no additional charge.
You can service and repair your vehicle at any licensed repair facility in the U.S. and Canada. All you have to do is complete the Factory Recommended Maintenance.
Let me show you the vehicle..."
"Mr./Ms. ______, what I'm going to do now is go to my Sales Manager and get you all the information and options you need to make a well informed decision. Before I go, I wanted to go over some of the reasons people tell us they enjoy doing business here at (Our Dealership).
First of all, the vehicle you have selected comes with a Nationwide Warranty, at no additional charge, covering the Engine, Transmission & Transaxle, and the Front Wheel and Rear Wheel Drive Systems. You can service and repair your vehicle at any licensed repair shop in the U.S. and Canada. All you have to do is perform the recommended maintenance and keep your records."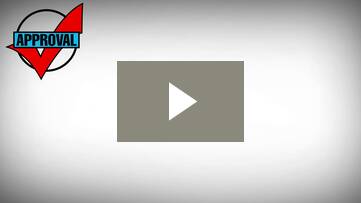 Used Car Search Page Video
Based on NADA data, the average showroom closing percentage is 25% - 30%...
That means 70% - 75% of the customers leave without buying. We use our long-term warranty message to bring the customer back. Our non-buyer release form has all the great reasons to purchase from your dealership. We recommend pre-printing a ream of these that can be given to the customer when releasing them. The non-buyer release form has a much better shelf life than a business card with a difference figure on it. Some of our dealerships print a multi-payment worksheet on the other side.
Who backs the Nationwide Warranty?
The Nationwide Warranty is backed by ARCH Capitol Group, LTD ( ARCH ). With a solid "A" rated company like that behind the Nationwide Warranty, you can buy with complete peace of mind!
How much does it cost?
Zero. We supply this as an extra value to our customers, so the Nationwide Warranty comes standard with every new and qualifying pre-owned vehicle at no extra charge.
Is there any extra maintenance required to maintain the warranty?
No extra maintenance is required. You must simply follow the Manufacturer's Recommended Maintenance as referred to in the owner's manual.
Do I have to have all of my service completed at your dealership?
No. Our Award Winning Service Department will certainly exceed your expectations, but you are not required to come here. To maintain the warranty, you must perform the Manufacturer's Recommended Maintenance and keep your records. It's that easy!
Where am I covered by the Nationwide Warranty?
The Nationwide Warranty is good at any licensed repair shop in the United States or Canada.
Is the Nationwide Warranty transferable if I sell the vehicle?
No. The Nationwide Warranty stays with the owner as long as they own the vehicle.
The components covered will be exactly the same as the Factory "Powertrain" Warranty, which includes:
Engine: Cylinder block and head and all internal parts, intake manifold, timing gears and gaskets, timing chain/belt and cover, flywheel, valve covers, oil pan, oil pump, engine mounts, turbocharger housing and all internal parts, supercharger housing and all internal parts, engine control computer, water pump, fuel pump, and seals and gaskets.
Transmission & Transaxle: Case and all internal parts, torque converter, clutch cover, transmission mounts, transfer case and all internal parts, engine control computer, and seals and gaskets.
Front Wheel Drive System: Final drive housing and all internal parts, axle shafts, drive shaft, constant velocity joints, front hub and bearings, and seals and gaskets.
Rear Wheel Drive System: Axle housing and all internal parts, propeller shaft, u-joints, axle shaft, drive shaft, bearings, supports, and seals and gaskets.
Sales & Service
1. LIFETIME WARRANTY ON ALL NEW AND USED VEHICLES
2. MILITARY INCENTIVE DISCOUNT PROGRAM
3. 2014 DEALER OF THE YEAR BY DEALERRATER.COM
4. PARTS AND SERVICE OPEN ON SATURDAYS
5. FAMILY OWNED
6. FREE VEHICLE WASH WITH EVERY QUALIFYING SERVICE
7. COURTESY VEHICLES WITH QUALIFYING SERVICE
Supercharge Your Sales Team!
Nationwide Powertrain coverage is used as a Step-Sell in F&I for
Vehicle Service Contracts an Pre-paid Maintenance.
Vehicle Service Contract Sales
The biggest misconception of providing a long-term warranty as a unique selling proposition is that it will have a negative effect on VSC sales; however, the opposite is true. We find that our dealers see an increase in VSC sales. The reason is the way we incorporate the warranty message in the Sales Process and our training of Sales and F&I staff for using the warranty as a selling tool. The result is you can expect an increase in penetration.
Pre-Paid Maintenance Sales
Since the only thing that is required for customers to remain eligible under the Long-Term Warranty is they complete the Factory Recommended Maintenance, selling a Pre-Paid Maintenance product in F&I becomes an easy up-sell and provides real value for the customer.
Service retention increases are experienced when the warranty is properly placed in the selling and F&I process. Customers are not forced to return for service to maintain eligibility; however, because the dealership keeps all records electronically, it makes for a very easy claims process if a customer needs to have repairs completed under the warranty. For that reason, more customers will return for service at the selling dealership and will drive re-purchase loyalty.
For a product like our Nationwide Warranty to be compliant
with The Magnason-Moss Warranty Act of 1975 and to be considered a true warranty, the following has to be true: 1.) Service and Repair Nationwide - not tied to selling dealer 2.) Given Away and not Sold - not a Vehicle Service Contract 3.) Must be provided on all new Vehicle "Retail" Customers - not Commercial 4.) Used Vehicles based on eligibility Used vehicles eligible include all Asian import and domestic vehicles that are 9-years-old and newer with 100,000 miles on the odometer at delivery. There is a surcharge for different milage over and above 50,000 miles. As a comparison to Certified Programs, for vehicles that are not eligible for your factory programs, Nationwide Warranty can be used to differentiate your vehicle from others and provide longer time and miles - same Powertrain coverage as factory, much less program costs with increased profitability for you and more benefits for the customer. Our Nationwide Warranty programs are fully insured and Magnason-Moss compliant. The coverage is exactly the same coverage as the Factory Power-train Warranty, making it easy to explain to customers and easy for your service department to know what is covered and what is not.
There is no extra maintenance required. Your customers only need to complete the Factory Recommended Maintenance which can be completed at any licensed maintenance facility. By providing a product launch training at your dealership, we incorporate the message into your existing sales and F&I process. Leveraging the strength of a Long-Term Power-train Warranty as a value-driven reason to move customers to a purchase decision.
WE TRAIN AND SUPPORT ALL DEPARTMENTS
WHERE THE MARKETING & BRANDING MEETS THE CUSTOMER'S EXPERIENCE!
SUPERcharge All Departments!
Be Willing To Surrender Who You Are For Who You Could Be!
Please fill out our form and we will get back to you promptly with pricing.
Want Pricing or a Presentation?